100% Free Music Download: Massive Base & Buri – Shapes of Variety EP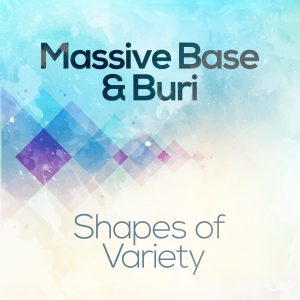 Hello guys, servas, bonjour et benvenuto! Finally the time has come! Get our first EP in the same quality standard you are used to hear!  Listen to a fantastic combination of Dance & Handsup (this is where the guys Massive Base & Buri come from). And some new areas like hardstyle, trance and even pop music. 24 minutes full of power, harmony and emotions will grab you instantly. And the best:
GET THE DOWNLOAD FOR FREE!
But there is one thing left. When you like this EP, be so kind and support Massive Base & Buri. This album may not cost you anything, but it costed a lot of time next to several hundrets of Euros. If you like to hear more stuff like this, please support us. Thanks in advance.
And now: HAVE FUN when you are listening to the sounds of Massive Base & Buri!
Download
Country: Austria
Genres: Hardstyle, Handsup, Pop, Trance, House
Quality: MP3, 320 kbps
Size: 59MB
Download Massive-Base-Buri-Shapes-of-Variety.zip – 59MB (267 Downloads)
Tracks Mixed
Tracklist
Massive Base & Buri – 01 – Intro
Massive Base & Buri – 02 – Meaning of Life
Massive Base & Buri – 03 – No love no pain
Massive Base & Buri – 04 – Awake all night
Massive Base & Buri – 05 – Sometimes it pops
Massive Base & Buri – 06 – Dance
Massive Base & Buri – 07 – The One
Massive Base & Buri – 08 – Feeling Free
Massive Base & Buri – 09 – Prelude
Lyrics
Credits
Intro: Arrangement & Mastering by  Steve Böttger
Meaning of Life: Idea by Dennis Junge, Steve Böttger; Text by Steve Böttger, Christoph Probst; Arrangement by Christoph Probst; Mastering by Steve Böttger
No Love no pain: Idea & Arrangement by Christoph Probst; Mastering by Steve Böttger
Awake all night: Idea & Arrangement: Christoph Probst, Steve Böttger; Mastering by Steve Böttger
Sometimes it pops: Vocal & Text by Anna Fay; Mastering by Steve Böttger
Dance: Idea: Michael Krüger; Production, Arrangement, Mastering by Steve Böttger
The One: Text by Steve Böttger & Christoph Probst; Arrangement: Christoph Probst; Mastering by Steve Böttger
Feeling Free: Idea, Arrangement by Christoph Probst; Mastering by Steve Böttger
Prelude: Idea, Arrangement by Christoph Probst; Mastering by Steve Böttger
Special Thanks to
Anna Fay for the great cooperation and support! Visit her at http://www.anna-fay.com
Dennis Junge a.k.a. D-Slide for being a good friend and great musician in the last 15 years
Silvi for supporting Massive Base & Buri  ❤
My Neighbours Denise and Joe for accepting different hardstyle noises several months ago
Christoph for being such a great guy and friend all over the time!
ALL OF YOU who support Massive Base & Buri and makng this project as fabulous at it is
Trailer